Juicy, chocolatey and delicious – that's exactly what brownies should taste like. But this recipe proves that you don't necessarily need a lot of sugar or animal fat. These nutty porridge brownies, based on the Verival Sport Protein Porridge Cocoa-Banana, are vegan and use less sugar than conventional brownie recipes.
How can I replace eggs in baking?
Eggs act as a binding agent in baking. They hold the dough firmly together. They also support the effect of the leavening agent, in this case baking powder. But it is not that difficult to find alternatives that take over these functions. In this recipe, we use ground flax seeds that swell in hot water for a few minutes.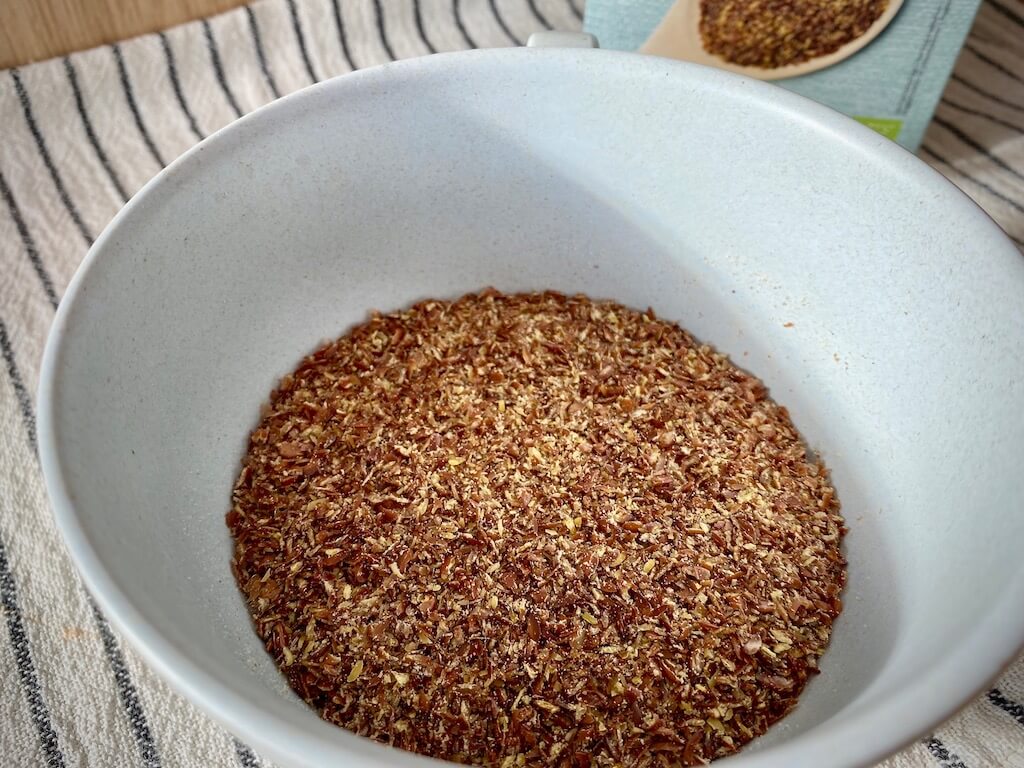 But applesauce or other fruit purees can also serve as egg substitutes.
So you don't have to miss out on anything when baking if you want to eat plant-based.
Are the brownies also suitable for a gluten-free diet?
Instead of flour, the gluten-free Verival Sport Protein Porridge Cocoa Banana is added to the dough. This means that this pastry is also suitable for a low gluten or gluten-free diet.
The Sport Protein Porridge is part of our Verival Sport Range. This product range is rich in pure vegetable proteins and dietary fibres, so that you are already optimally supplied with energy and strength for your sport and all your activities at breakfast.
Tips for baking the brownies
These brownies don't take much time to prepare and are quick to bake. Here are a few tips to get you started:
In the list of ingredients you will find information about hot water. On the one hand, we need the water to swell the flax seeds. On the other hand, we stir water into the dough at the very end. The hot water helps the ingredients to combine more quickly. This means that you don't have to stir the dough as much. As a result, it rises better and becomes nice and fluffy.
When freshly baked, the brownies are very soft and therefore a little difficult to cut. Therefore, it is best to let them cool down before cutting them into pieces.
Here you will find all the ingredients and preparation steps for the delicious chocolate brownies:
Print Recipe
Nut Porridge Brownies
Ingredients
30

g

ground flax seeds

120

ml

hot water

100

g

dark chocolate

45

g

choconut oil

125

g

ground almonds

70

g

cocoa powder

2

tsp

baking powder

1

pinch of

salt

100

g

raw cane sugar

80

ml

warm water
Instructions
Preheat the oven to 180°C convection oven and line a rectangular baking tin (approx. 32cm x 24cm) with baking paper so that it overhangs the sides slightly.

Prepare the egg substitute: Mix the flax seeds with 120 ml hot water and leave to soak for 5 minutes.

Place the chocolate and coconut oil in a heatproof bowl and melt slowly over a water bath.

In a bowl, mix together the ground almonds, porridge, cocoa powder, baking powder, salt and sugar.

Add the swollen flax seeds, chocolate mixture and 80ml hot water and mix briefly with a dough scraper or wooden spoon until all the ingredients are combined.

Pour the batter into the prepared tin and smooth it out.

Coarsely chop the hazelnuts and then spread them evenly over the dough.

Bake the dough for approx. 35 min. and then leave to cool for at least 20 min.

Then carefully remove from the baking mould and cut into 12 pieces.
Nutrition
Calories:
211.8
kcal
|
Carbohydrates:
16.4
g
|
Protein:
4.4
g
|
Fat:
13.4
g
Have fun baking and enjoying!
Recommended articles
Breakfast, Gesund leben, Healthy lifestyle
You probably already know that oat flakes are now considered as a real superfood and should therefore be an integral part of a healthy diet. But when preparing oat flakes you should consider a few small tricks so that the oat flakes do not taste too boring and get the right consistency. In this blog […]