The Christmas season is known to be full of temptations. As good as biscuits, mulled wine and co. taste, they are not necessarily healthy, which is why unwanted weight gain occurs especially during the Advent season. In today's article we would like to give you five tips on how to get through Advent with as few calories as possible without having to give up the pre-Christmas traditions.
Tip 1: Healthy biscuits for the Christmas season
Biscuits are probably the biggest temptations in the Advent season. The wonderful scent of freshly baked Christmas cookies makes your mouth water and the temptation to try one or the other during the baking process is hard to resist.
But the good thing is – biscuits do not necessarily have to be unhealthy. Of course, there are many recipes with plenty of sugar, butter and wheat flour, and of course they taste good too. But apart from hibernators, nobody really wants to gain weight in winter. Fortunately, there are some delicious biscuit recipes that are healthy on top of that.
The following two recipes, for example, do not contain any sugar or wheat flour at all. The primary sources of fat are healthy nuts (cashew), which contain much healthier fatty acids than conventional butter. Wheat flour, on the other hand, is made from our healthy muesli mixes, which have more fibre and therefore cause your blood sugar to rise less erratically. Just try these two healthy Christmas recipes, you will be surprised 😉. More inspiration for healthy recipes can be found here.
Print Recipe
Filled cocoa date cookies or also "Healthy Rawreos"
Ingredients
Cookie dough
100

g

Verival almonds (soaked in water for 30 minutes)

100

g

Verival walnuts

120

g

Verival dates (soaked in water for 30 minutes)

1-2

tbsp

maple syrup

30

g

cocoa powder, unsweetened

1/2

tsp

cinnamon, ground

1

pinch of salt
Stuffing
200

g

Verival cashews (soaked in water for 30 minutes)

100

g

coconut flakes

2

tbsp

coconut oil

2

tbsp

maple syrup

1/2

tsp

Vanilla, ground
Instructions
For the dark 'cookie dough', put the almonds together with the walnuts, muesli mixture, cocoa powder, cinnamon, salt and dates into a food processor and mix all the ingredients until they are a smooth dough.

Place the mixture on a piece of baking paper. Place a second sheet of baking paper on top and roll out the mixture until it is about 0.5 cm thin. Place them into the
fridge for 30 minutes.

In the meantime, add the cashew nuts with the coconut flakes, coconut oil, vanilla
and maple syrup to the food processor. Puree the mixture until it has a creamy
consistency – possibly add some more water.

Cut out the cookie mass to round cookies with a diameter of approx. 4 cm. Knead the mixture together again and again and roll it out until it is used up. Then assemble the cookies, place approx. 1 teaspoon of coconut filling on one cookie, place a second one on top and press firmly. Keep the cookies in the refrigerator.
Print Recipe
Healthy chocolate crossies
Ingredients
120

g

cocoa butter

70

g

cocoa powder, unsweetened

1

tsp

cinnamon, ground

4-5

Verival dates, finely chopped

4-5

tbsp

Verival maple syrup

1

pinch of fleur de sel
Instructions
Melt the cocoa butter with the cocoa powder over a water bath and stir until smooth.

Add the cinnamon, the chopped dates, maple syrup and a pinch of salt.

Finally add the cornflakes and the muesli.

With two teaspoons place small heaps on a baking tray with baking paper.

Let the chocolate crossies set in the fridge for at least 30 minutes. Store in a cool
and dry place.
Tip 2: Conscious enjoyment during the holidays
As good as the healthy alternatives taste, you won't be able to resist the odd temptation. It is not so important to avoid all the "unhealthy" things, but rather to eat as varied a diet as possible and to supply the body with all the important nutrients. If you eat a little less healthy from time to time, especially on the holidays, that's fine too.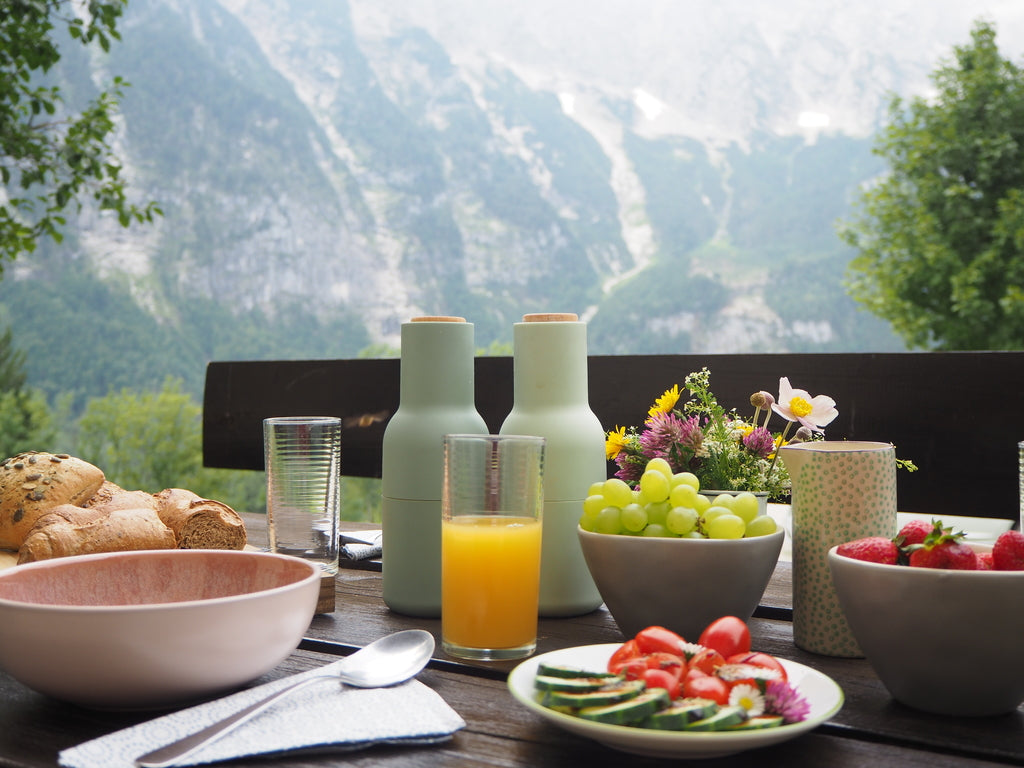 However, make sure you eat as consciously as possible and listen to your body's signals. Just because something tastes good does not mean you have to go overboard. If you consciously take your time to eat, make sure your meals are well prepared and maybe even have company, it is much easier to hear the signals from your body. You will notice better when you feel full and stop eating accordingly.
It may be challenging at first to put away a half-full biscuit plate, but you will not necessarily get more satisfaction from just eating, even though your body is sending you satiety signals. Also, you will have more left over for the next few days 😉
Tip 3: Sustainable baking and storage
No matter how hard you try, the variety of biscuits that you want to try is usually increasing all the time. But then simply eating all the biscuits just because they are there and it would be a "pity" is not a solution either. Because no matter how healthy the biscuits are, they still have calories. And the more you eat, the greater the chance that the BMI calculator will suddenly sound the alarm
A much better and also more sustainable solution is therefore to either give the biscuits away as a pre-Christmas present or simply freeze them for the next visit. This not only gives you something to eat for longer, but also means you don't have to throw the biscuits away or compulsively eat them all. You can find more tips for a sustainable Christmas here.
Tip 4: Exercise outside
If you don't want to hold back too much while eating, you can do a little more sport instead. The best thing to do is to exercise in the great outdoors, as this not only burns plenty of calories, but also strengthens your immune system.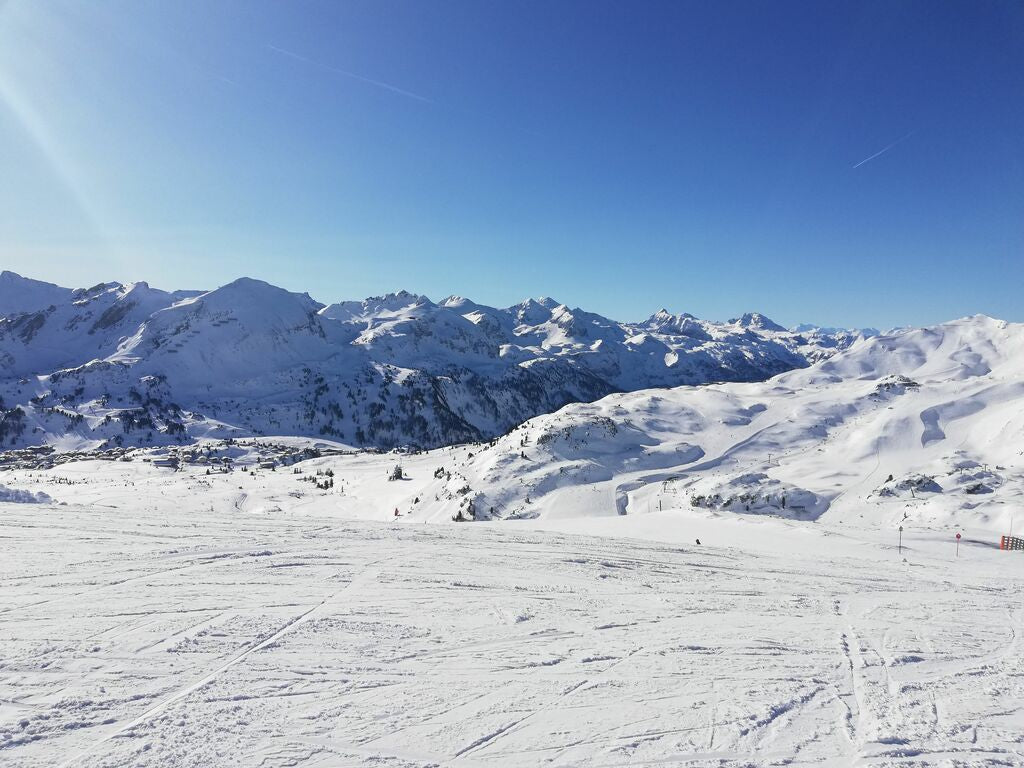 However, it is important to find the right exercise for you and your body. For some people this means a long walk in the winter landscape, for others a hike in nature. But running, walking or other sports are also excellent for the winter.
However, you should make sure that you have sufficient clothing that protects you from the cold and still allows you enough freedom of movement. The right footwear is particularly important, as you will not have to turn around after a 15-minute walk because you cannot feel your toes.
It is also very important to choose the right intensity and duration when doing sports. It is best to start your first training sessions a little softer to give your body a chance to get used to the strain and the climate. It is best to breathe through your nose and avoid breathing too much through your mouth. This is because the nasal mucous membranes warm up the cold outside air to the right temperature for your body. However, if you breathe too much through the mouth, the cold air will flow directly into your lungs and can cause a cold or cough.
Tip 5: Setting up routines and rules
Finally, it can be useful to create routines or impose certain rules This may not sound very exciting, but it will help you not to overdo it when you are eating, and will also help you to get plenty of exercise.
Also, rules don't have to be a nuisance, because if you do it well, you can even have fun with them. It's best to make your rules together with a friend or partner. This way, you don't have to constantly control yourself, which helps to keep motivation and stamina high.
For example, you could decide to go for a walk every morning with your favourite person to get your circulation going and do something good for your body. Rules can also be useful for snacking – for example, you could decide to only eat biscuits in company, and otherwise go for fresh fruit when your body needs something sweet. This will bring more variety into your everyday life and diet, and help prevent unwanted weight gain during the Christmas period.
Recommended articles
Breakfast, Gesund leben, Healthy lifestyle
You probably already know that oat flakes are now considered as a real superfood and should therefore be an integral part of a healthy diet. But when preparing oat flakes you should consider a few small tricks so that the oat flakes do not taste too boring and get the right consistency. In this blog […]