In recent years, the keto diet has gained importance in science because many health benefits are attributed to it. The results of numerous studies are promising, which is why the high-fat low carb diet is even used in medicine. Even if it may sound surprising, the ketogenic diet should also be promising when it comes to losing weight. We have taken a closer look at the supposed miracle diet.
What does ketogenic diet mean?
Those who follow the ketogenic diet get most of their energy not from carbohydrates but from fat. By increasing the fat intake through targeted food choices and largely avoiding the intake of carbohydrates, the so-called ketosis is to be achieved. This is a metabolic state in which the body prefers to use fat as an energy source and not carbohydrates as usual.
At first glance, this diet may sound like the widespread low carb diet. Here, 50 to 150 grams of carbohydrates are allowed, which is well below the standard of an average western diet.
However, to achieve the metabolic state of ketosis, this amount of carbohydrates is too high. Only when the daily intake is less than 50 grams does the body stop obtaining energy from glucose, i.e. carbohydrates, and switches to obtaining energy from fat.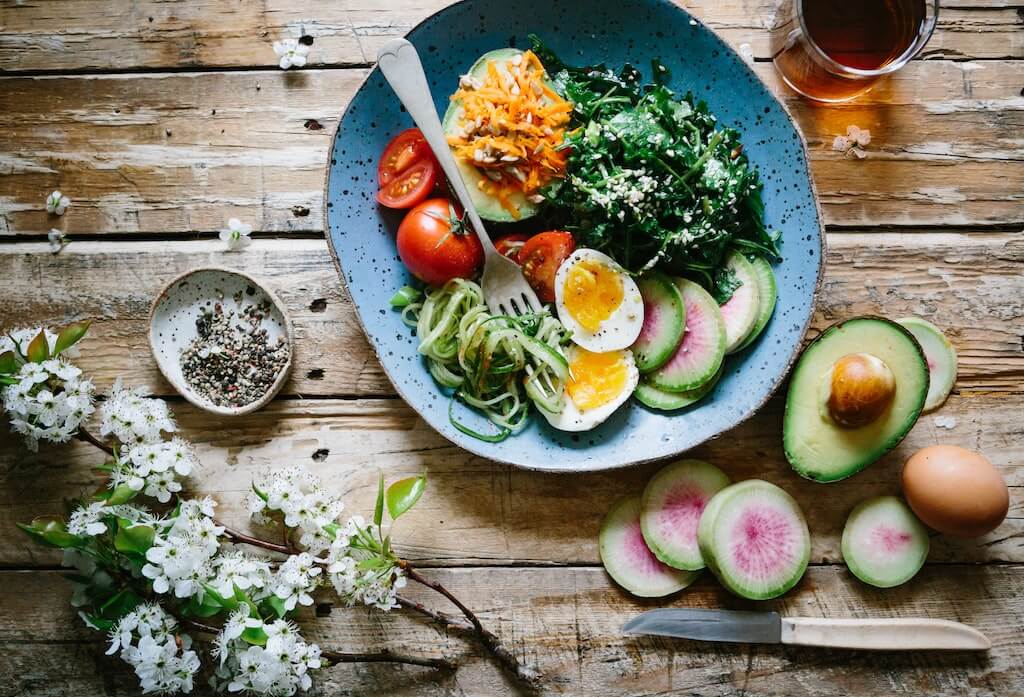 All body cells can cover their energy needs with the ketone bodies that are formed in the liver during ketosis – including the brain and muscles.
Various studies suggest that the ketogenic diet can help with weight loss, improve the symptoms of various metabolic diseases as well as diabetes, reduce inflammation in the body or increase brain function. [1]
What does a ketogenic diet look like?
In order for the body to actually be able to switch energy production from glucose to fat and benefit from the discussed health advantages, strict dietary rules apply.
A distinction must be made between the therapeutic ketogenic diet, which is often used as an adjunct to the treatment of epilepsy or cancer, and the standard variant of the ketogenic diet. In the second form, which is used outside the medical context, the following composition of the three macronutrients is recommended:
5-10% carbohydrates
10-20% protein
70-80% fat
In the therapeutic version, the carbohydrate and protein content is even lower.
These are the foods you should avoid on the keto diet
The keto diet avoids all foods high in carbohydrates. These include cereal products such as bread, pasta, rice or cereals, but also starchy vegetables such as potatoes and corn, as well as fruit and fruit juices. Pulses such as beans or chickpeas also have no place on a ketogenic diet.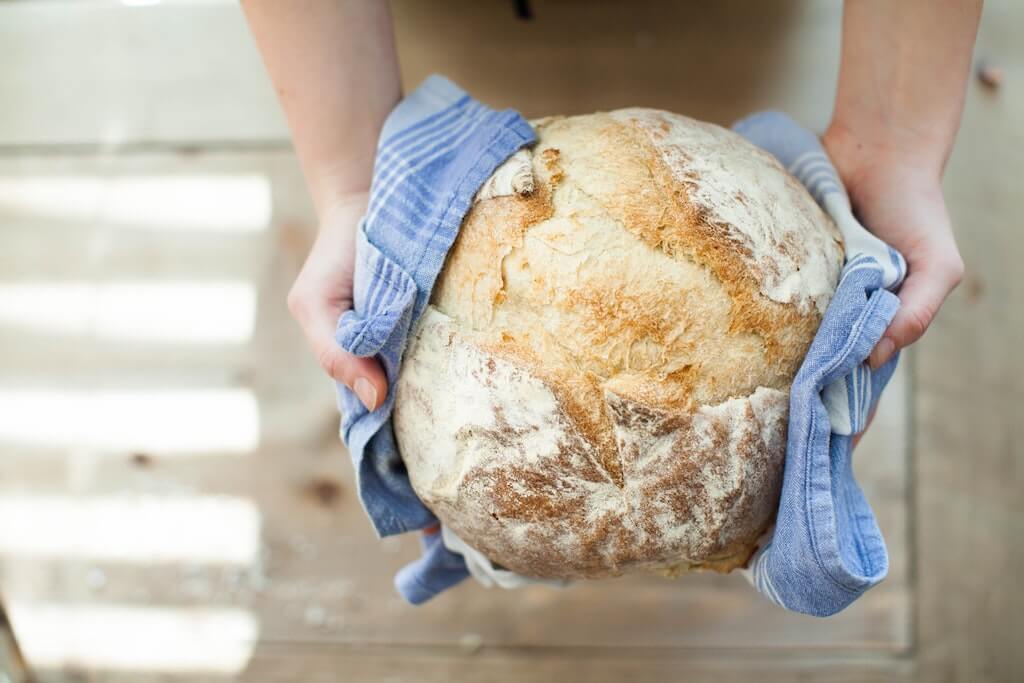 Compared to other low carb diets, protein intake on the ketogenic diet is also moderate, as the body can convert the amino acids that make up protein to glucose, which prevents ketosis.[2]
Although some keto diet programmes allow alcohol, the general recommendation is to avoid it entirely. Beer and wine in particular should be eliminated from the diet.
These foods are suitable for a keto diet
Since the ketogenic diet relies on fat as an energy resource, the daily calorie requirement is mainly covered by saturated and unsaturated fatty acids. Foods with a high fat content should be eaten at every meal and snack. The most important sources of fat include:
Oils: olive oil, coconut oil, nut oils.
Animal fats: fatty meat, fatty fish, lard, poultry fat
Seeds: Sunflower or pumpkin seeds, sesame seeds, linseeds, hemp seeds
Nuts: Almonds, walnuts, macadamia or pecans.
Other fatty foods such as avocado or cocoa butter
If you opt for the high-fat diet, you should always opt for healthy fats. These are found mainly in plant-based foods and oils that are not overly industrially processed.
Low-carbohydrate vegetables such as leafy greens (e.g. spinach, pak choi, lettuce or cabbage), cauliflower, broccoli, asparagus, peppers, onions, garlic, mushrooms, celery and cucumber are also allowed. Berries are also allowed in small quantities, as they contain fewer carbohydrates than other fruit.
For chocolate fans, there is good news and bad news: Chocolate is allowed on the keto diet – but only with a cocoa content of at least 90%. Unsweetened tea and coffee are also suitable for the ketogenic diet. [2]
What are the benefits of a ketogenic diet?
The wealth of information on the keto diet clearly shows that the diet has been intensively researched in recent years, with a particular focus on the health effects. Let's take a closer look at two significant areas of research related to the ketogenic diet:
Losing weight with a ketogenic diet
Obesity is one of the biggest challenges facing the world's health systems. The number of overweight adults and also children is continuously increasing and with it the frequency of cardiovascular diseases and metabolic disorders.
Various studies show that the ketogenic diet brings about positive changes in the metabolism in the short term, which, among other things, promote weight loss. One possible reason is the reduced cravings due to the high-fat diet. After all, you only lose weight if you eat fewer calories than your body burns.
The amount of calories you need per day varies from person to person. So if your goal is to lose weight, the first step is to use a calorie calculator to find out how many calories you can eat each day to avoid gaining weight. To lose weight healthily without starving yourself, your calorie intake should not be more than 300 to 500 calories below your daily requirement.
Another reason why the keto diet can be used for weight loss could be that the body has to expend more energy for the conversion of fat and proteins to glucose and therefore burns more calories through the metabolic processes alone.
In addition, by not eating carbohydrates, it releases fewer appetite-stimulating hormones. One of these hormones is insulin, which promotes the breakdown of fat. The hormone's job is to promote glucose uptake into tissues and suppress the release of fat from adipose tissue. [3]
Health benefits of the keto diet for diabetes
Insulin plays a role not only in weight loss, but especially in diabetes. Many of the studies that have been done on the ketogenic diet have looked at the effects of the high-fat diet on type 2 diabetes, and the results suggest that the keto diet does have positive effects on the course of diabetes. Patients who eat a diet that is particularly low in carbohydrates and high in fat have lower blood sugar levels, according to these studies. Many were also able to stop taking their diabetes medication in the course of the studies.
Although the study results suggest that a keto diet can be quite useful for diabetes, there is no clear recommendation for it. This is because the high-fat diet is not suitable for everyone. This includes, for example, pregnant women, people with kidney disease or people who suffer from an eating disorder. Furthermore, the long-term effects of the keto diet are not known. For this reason, an extreme diet such as the keto diet for the treatment of diabetes should never be undertaken without consultation with the doctor treating the patient and should always be accompanied by dietary specialists. [3]
What are the disadvantages of a ketogenic diet?
In the long run, the keto diet is difficult to implement for most people, as it means great restrictions in the choice of food. For example, pasta, bread and the like must be completely avoided, as well as most fruits and many types of vegetables.
In addition, keto newbies often experience short-term negative effects known as "keto flu". Those affected complain of symptoms such as dizziness, lightheadedness, exhaustion and digestive problems. However, this condition usually only lasts for a short time and disappears again as soon as the body has become accustomed to the dietary change. A better approach is a gradual approach to the low calorie diet. Start with a low carb diet and gradually reduce your carbohydrate intake. This way your body will slowly get used to the new diet.
Even though the keto diet can be useful in the treatment of obesity and diabetes, it also brings health risks with it. For example, the risk of kidney stones, osteoporosis or gout increases. Furthermore, an unbalanced diet always carries the risk of nutrient deficiencies. This applies, for example, to vitamins and minerals, which are mainly found in grains.
Recipes for your keto diet
The direct switch from a normal diet with about 50% carbohydrate content to the keto diet would mean a very abrupt change for the body. In addition, during the first weeks and months you have to deal intensively with which foods are allowed and how the Keto Diet actually works in the body. So that the project doesn't fail after a short time, it therefore makes sense to start with a low carb diet before almost completely eliminating carbohydrates from the menu.
To help you get started, we have two recipes for a delicious low carb breakfast or snack for you:
For our Lower Carb Granola Muffins you need the VERIVAL Lower Carb Sport Granola Raspberry-Almond-Coconut from our delicious Sport range.
Print Recipe
Lower Carb Granola Muffins
With this simple muffin recipe, you do without unnecessary carbohydrates and sugar, but not without taste. A healthy fruity-grainy treat – without a guilty conscience.
Ingredients
150

g

VERIVAL Lower Carb Sport Granola Raspberry-Almond-Coconut

150

g

oats

40

g

linseed

coarsely ground

2

tsp

pure tartar baking powder

4

tbsp

sunflower oil

250

ml

vegetable drink of your choice

(e.g. almond milk)

1

tsp

pple vinegar

1

ripe banana
Instructions
Preheat the oven to 180 degrees convection.

For the vegan "buttermilk", mix the vegetable drink of your choice with a teaspoon of apple cider vinegar and set aside. Leave the mix to stand for about 10 minutes until the liquid curdles.

Line a muffin tray with paper cups.

Meanwhile, mash the ripe banana with a fork to a fine mash.

Put the oat flakes, Lower Carb Sport Granola Raspberry-Almond-Coconut, linseed and baking powder in a large bowl and mix well.

Now add the sunflower oil and the vegan "buttermilk" and banana puree to the dry mixture and stir briefly. But don't stir too long so that the muffin mixture stays nice and fluffy.

Spoon or fork the batter into the prepared muffin tins, filling them about two-thirds full. Sprinkle some Lower Carb Sport Granola Raspberry-Almond-Coconut on top of each muffin.

Then bake the muffins in the oven at 180 degrees convection for about 25 minutes.

After the baking time, let the muffins cool down well.
There are even fewer carbohydrates in our sweet low-carb breakfast pizza. The recipe is also suitable for the ketogenic diet.
Print Recipe
Sweet low carb breakfast-pizza
Ingredients
Dough:
30

g

Verival Strawberry-Chia Porridge

(optional: oat flakes)

30

g

Verival Seed Mix

(optional: 20g linseeds + 10g chia seeds)

30

g

coconut oil or butter

2

eggs

1

tsp

psyllium
Topping:
200

g

greek yoghurt

(optional: 100g curd + 100g plain oghurt)

200

g

berries of your choise

30

g

Verival Sport Muesli
Instructions
Preheat your oven to 250° bottom heat? and put in your pizzastone? Melt the coconut oil or butter in the oven.

Put the Strawberry Chia Porridge and seed mix in a bowl and put the melted coconut oil or butter over it. Mix it and let it rest for 2-3 minutes.

Next add the eggs, mix everything and fold in the psyllium.

Put baking paper on a pizza shovel and grease it/Grease a baking paper. Put the thin layer of dough on it. Bake the pizza crust for 15 minutes at 230° bottom heat, until the dough is golden brown and crispy.

Let the dough cool completely. Meanwhile wash the berries and cut them in pieces. When the dough is ready, put the yoghurt, berries and muesli on top.
Sources:
[1] Dowis, Kathryn, and Simran Banga. "The Potential Health Benefits of the Ketogenic Diet: A Narrative Review." Nutrients, vol. 13, no. 5, MDPI, 2021, p. 1654, https://doi.org/10.3390/nu13051654.
[2] "Diet Review: Ketogenic Diet for Weight Loss". Harvard T.H. Chan
[3] Andrea Mario Bolla, Amelia Caretto, Andrea Laurenzi, Marina Scavini, & Lorenzo Piemonti. (2019). Low-Carb and Ketogenic Diets in Type 1 and Type 2 Diabetes. Nutrients, 11(5), 962. https://doi.org/10.3390/nu11050962
Recommended articles
Breakfast, Gesund leben, Healthy lifestyle
You probably already know that oat flakes are now considered as a real superfood and should therefore be an integral part of a healthy diet. But when preparing oat flakes you should consider a few small tricks so that the oat flakes do not taste too boring and get the right consistency. In this blog […]