We often talk about the importance of the morning and what breakfast can do to turn a good morning into a good day. But we all know that some days don't start out so well – that's called morning blues. Maybe we didn't sleep well or we fought our way through the night sleeplessly with a head full of thoughts and worries.
The morning blues – a universal phenomenon
The morning blues, which occasionally catches up with us, is such a universal phenomenon that artists also deal with the subject from time to time.  Just how much the beginning of the day occupies us, how fiercely the events of the previous night or days catch up with us in the morning, how much the morning is often even the time when we make big, even drastic decisions, is thus also shown to us by music, for example – and not quite by chance – in the genre "blues".
The morning blues in the music
Musicians have always used the blues to tell about very personal, often difficult or fateful experiences or events. The themes of these stories are discrimination, betrayal, resignation, unrequited love, unemployment, hunger, financial hardship, homesickness, loneliness or infidelity. Not for nothing are these moods of sadness reflected in the English expressions "I've got the blues" or "I feel blue".
The feeling of morning blues is well expressed in the song "Today I sing the blues":
Without a word of warning
The blues walked in this morning
And circled around my lonely room
I didn't know why I had
That sad and lonely feeling
Until my baby said we're through
It sounds very similar in "Empty Bed Blues":
I woke up this morning with a awful aching head
My new man had left me, just a room and an empty bed
The "Resolution Blues" is about a tough morning decision. In it the singer describes her decision (and the reasons for it) to kick her loved one out:
I told you this morning baby
I had a resolution blues.
You first on my list,
So you can do just what you choose.
Well I'm gonna leave you baby
And that's no need for you to cry
Eric Burdon in "Invitation to the White House" is quite different: this blues is about the singer remembering a dream in the morning when he is invited to the White House by the president and asked for advice:
I dreamed I had an invitation to the white house
It was the first of the year.
The President said, "Eric I'm sure glad you are here!"
I've inherited a country that's running wild.
He said I'm so frustrated I'm asking you for your advice.
Of course, in the end, it turns out that the president doesn't give a damn about Eric's opinion:
But it was a dream, just a dream
I had on my mind
When I woke up this morning
No president could I find
Even the subject of "nutrition" is found in the blues, for example in the song "That's why you're overweight", in which Eddie Harris, beginning with breakfast, sings about what he puts into his stomach:
I had three doughnuts and two cups of coffee
But that didn't stop my appetite
I had only eaten a box of cookies
Very late last night
I had ten pancakes, plenty of syrup and butter, and two slices of ham;
Three eggs, home fries, and four biscuits, all smothered in jam;
Two glasses of milk, and a cheesecake; I thought I didn't want any more
I just had to buy twelve of those mints in that bowl by the door
Well, in the blues we unfortunately don't find an answer how to best overcome the morning sentimentality.  Without a doubt, however, we are convinced that a healthy breakfast can help to cope with "feeling blue" a little better.
Breakfast against the morning blues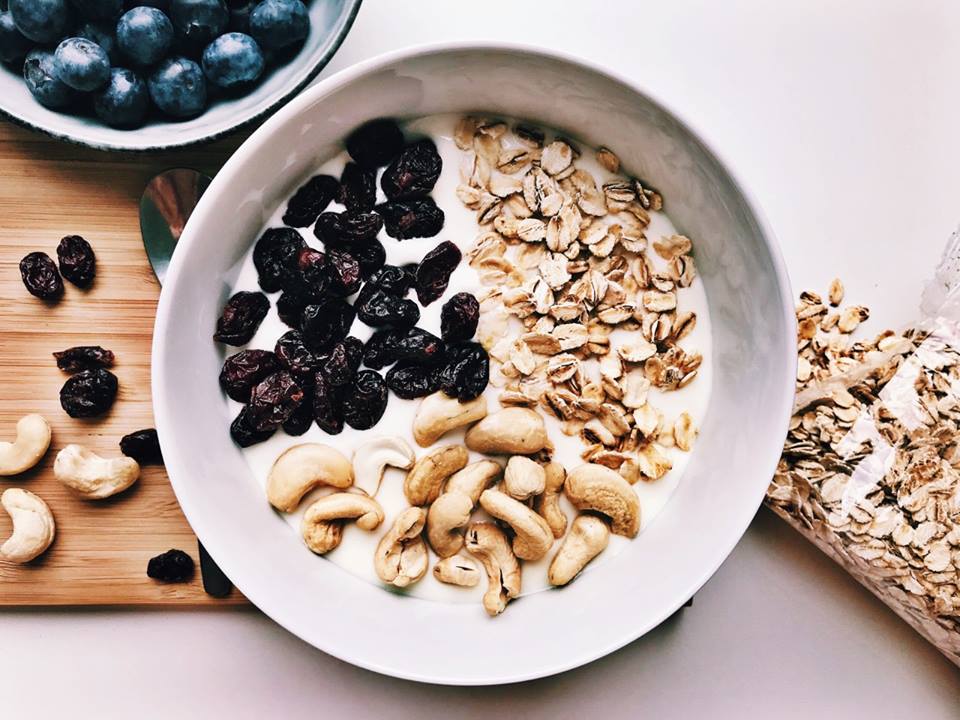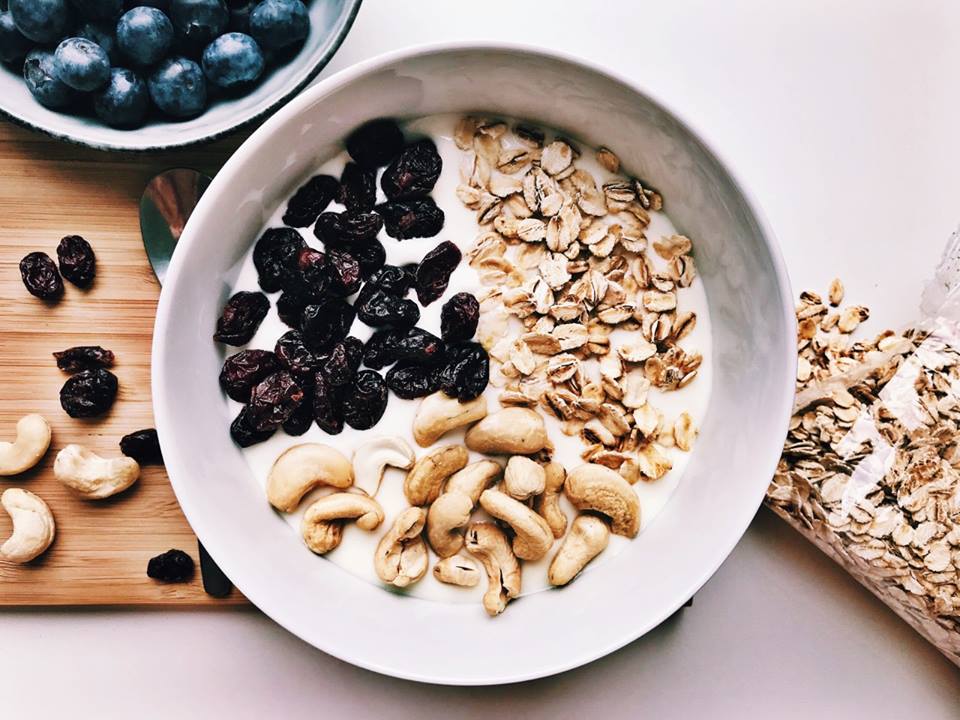 If you're plagued by moping in the morning, a portion of Verival Cranberry-Cherry Muesli, ideally garnished with cashews, could brighten things up a bit. Cranberries and cashews contain ingredients that are a precursor of the messenger substance serotonin and help to prevent morning stress.
Although not in the blues, but in jazz you can still find one or the other approach for a good start into the day. This recipe comes from the standard "On the sunny side of the street":
Grab your coat and get your hat
Leave your worries, leave them on the doorsteps
life´s sweet, just direct your feet
To the sunny side of the street
Playlist
To listen to them again, you can find the links to the above mentioned songs on Spotify here:
Recommended articles
Breakfast, Healthy lifestyle, Nutrition
Whoever hears the word "superfood" is more likely to think of chia seeds, maca, physalis, barley grass or goji berries. Only rarely would oats be found on this list. Yet the grain is considered one of the healthiest cereals of all and is thus a real "bedrock" in healthy nutrition.